Management Principle
Realizing the basic principles of "Quality First" by drawing creativity and energy from all of us to build a quality company with sustainable competitive advantages
What we mean by "Quality First"…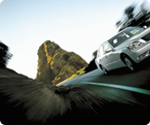 This principle is based on the concept of "providing high-quality products that meet and exceed our customers' requirements and expectations, no matter what environmental changes occur; this shall be the eternal and absolute requirement in order for our corporation to exist permanently."
In addition, the "quality" in this case encompasses not only product quality but also all other qualities such as cost, deliveries, human resources, work ethics, environment, etc.
Our company policies
Build a company that can respond flexibly to customers' needs.
Create a dynamic company that is always on a quest for challenges and aims for the top.
Aim to foster creative and motivated human assets.
Our company motto
Strive together to move one step ahead of our competitors every day, and be better than yesterday